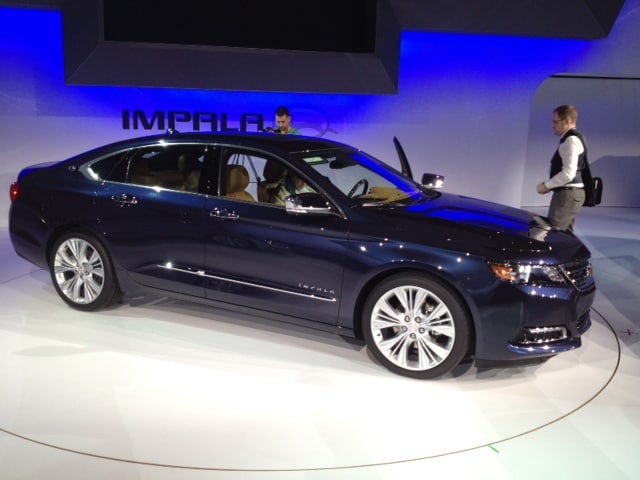 2014 Chevrolet Impala | 2014 Impala Preview, News, Review
The 2014 Chevy Impala will be the 10th version of the Impala, which was originally introduced in 1958. The 2014 Impala will feature the first full redesign on the Impala in eight years, and the first new platform for the Impala since the 1990's.
Chevrolet is planning to move upscale with the 2014 Impala and is aiming it straight at the heart of it's competition such as the Ford Taurus, Nissan Maxima, and Toyota Avalon.
2014 Chevy Impala | New Technology, Styling, Powertrains
Chevrolet is completely redesigning the exterior of the 2014 Impala. As you can see from the picture above the 2014 Impala features a sleek, sweptback profile, that is elegant yet also sporty. Wrap around front headlamps, front fascia, and chrome accents give it a premium car look.
The powertrain lineup includes an Ecotec 2.4-liter, four-cylinder engine coupled with GM's eAssist mild hybrid system, which will produce 182 horsepower and is expected to get 35 mpg on the highway.
It will also come with GM's new Ecotec 2.5-liter, four-cylinder engine, returning 195 hp, as well as a 3.6-liter V-6 with an estimated 303 hp. All the engine choices will be mated to a six-speed automatic transmission.

Darren Post, vehicle line director for the Impala, said that the styling changes and ample technology inside the car, such as adaptive cruise control, will help GM "shift the distribution to younger buyers." "They're going to walk into the showroom and see something that looks aggressive and sporty. And then when they sit in it, they're going to say: 'Wait a minute, is this a luxury car?' "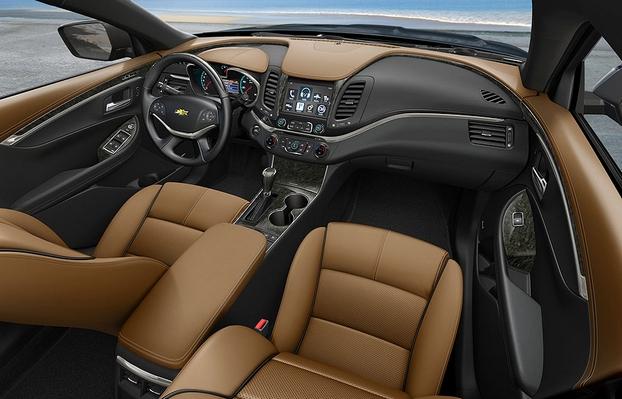 Inside, GM has deployed a package of acoustic measures to deliver a quiet cabin, including the use of active noise cancellation on the four-cylinder versions. That feature, found in some Cadillac models, uses microphones and sound waves to counteract unwanted noise.
GM also will pack the Impala with several optional safety features typically found on luxury cars. A forward collision-alert system, lane-departure warning and a collision-mitigation system that alerts the driver of an impending crash and applies the brakes are among the features that are a first for a Chevrolet nameplate.
The Impala will come in three trim levels: LS, LT and LTZ. It will be built at GM's Detroit-Hamtramck plant, where the Chevy Volt and Malibu also are assembled, and at its factory in Oshawa, Ontario, where the current car is made.

2013 Impala Sales | Waco Texas Chevrolet Dealer

With the 2014 Impala coming up Chevrolet has some fantastic incentives and deals on the new 2013 Impala. You can view our inventory of new Impalas, GM Certified Used Impalas, and Used Impalas at the links below. You can also view our incentives on the new 2013 Chevy Impalas as well!

2013 Impala Rebates, Special Financing, Incentives (CLICK HERE)
View Our Inventory Of New Chevrolet Impalas At Our Waco Dealership
View Our Inventory Of Used Chevrolet Impalas At Our Waco TX Dealership